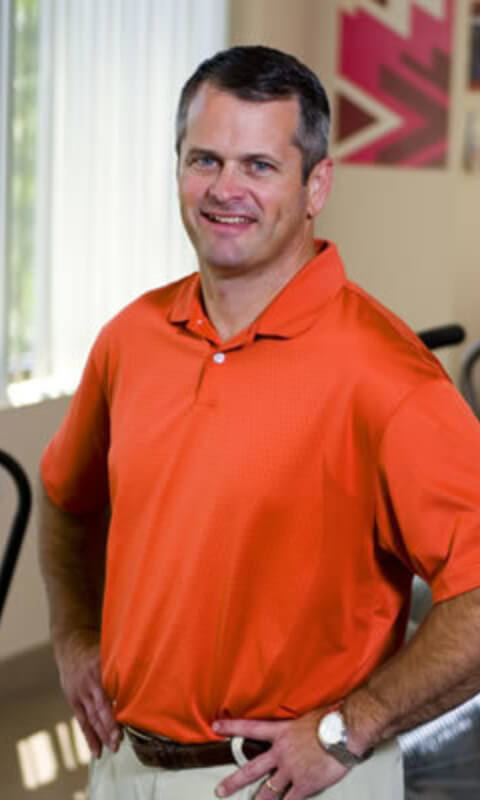 David Ray, MSPT, ATC, CSCS
Hometown: Macon, MO
School Attended: Pittsburg State University, University of Kansas Medical Center
Specialties/Areas of Emphasis: Sports Medicine, Manual Therapy, Certified in High Velocity Low Amplitude Spinal Manipulation
Job Experience: 22 years as an ATC, 20 years as a PT
Other Accomplishments: Member of the US Olympic Sports Medicine Team for the 2002 Winter Olympic Games in Salt Lake City, the 2008 Paralympic Games in Beijing, China, the US Paralympic Sailing in Qingdao, China, 2005 Gold Medal Team Men's Basketball Summer World University Games in Izmir, Turkey, and 2002 Mt Ranier Summit.
Favorite part about being a therapist: "Helping others suceed in a return to a high level of function, whether it be in sports, work, or family life. It is very rewarding to see my patients and staff accomplish their personal goals."
David currently serves as owner and CEO of Physical Therapy of Idaho.
When not working, Dave enjoys spending time with his wife and three beautiful children, as well as football, golf, fishing, and other outdoor activities.